Shinhan Bank Cambodia
To become a No.1 bank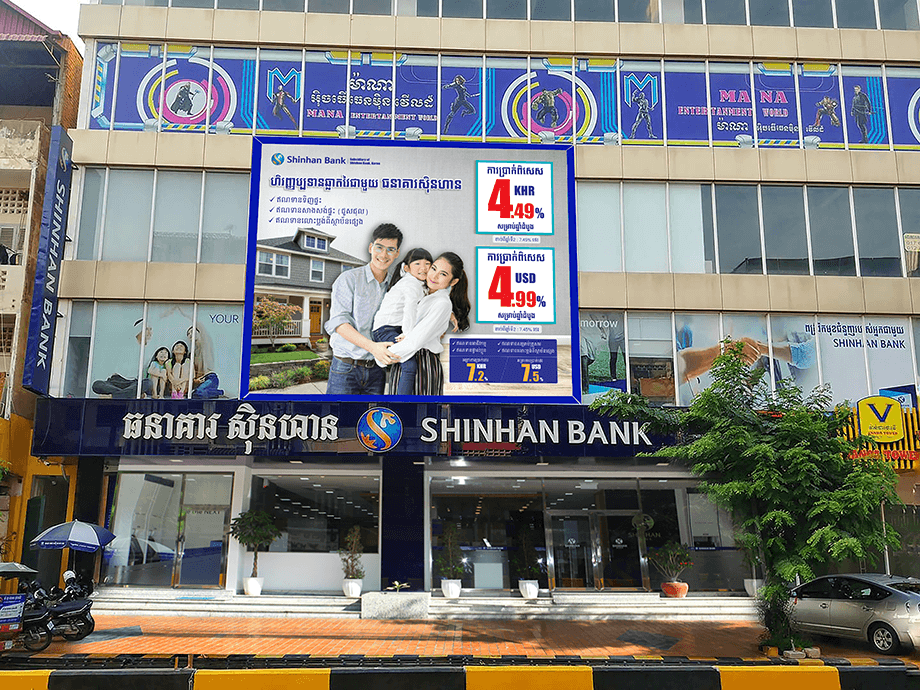 We

redefine

financial business through

innovation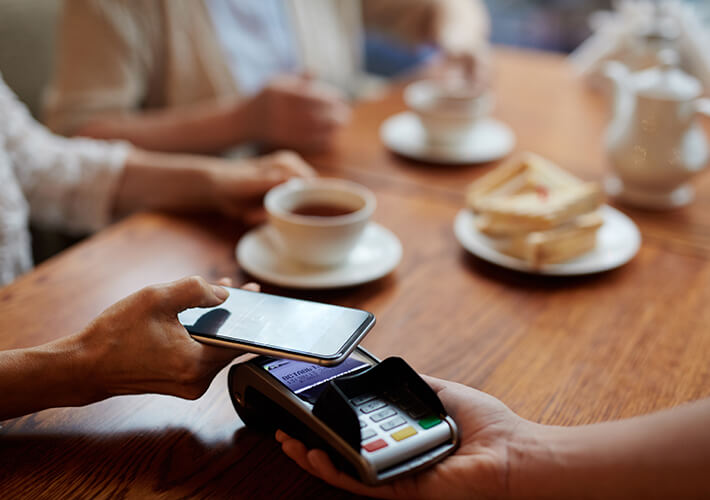 Shinhan Bank has been pioneering the future of finance in Cambodia as the "First Mover" leading the market, rather than being one of "Fast Followers" that struggle to catch up with new products and technologies.
We will never be satisfied with the current financial business in which FinTech is tearing down conventional boundaries. Instead, we will continue to realize innovations as we rise up to challenge to offer new and futuristic services.
The history
2007.10
Shinhan Khmer Bank was established in Phnom Penh, Kingdom of Cambodia (Subsidiary of Shinhan Bank, Korea)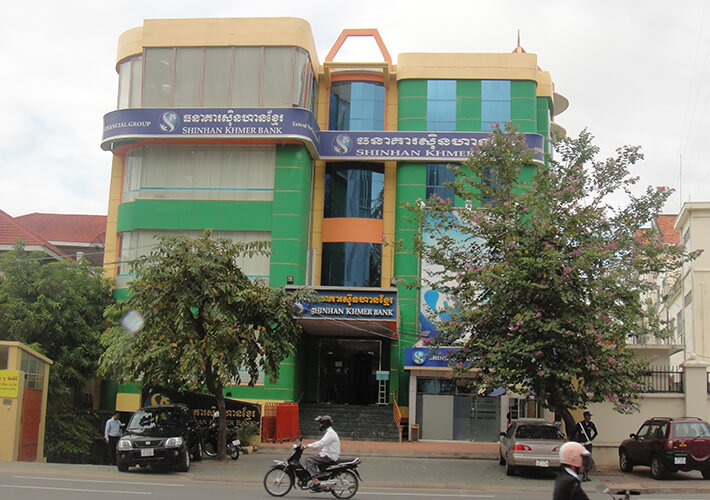 The history
2011.11
Olympic branch opened as 1st branch in Phnom Penh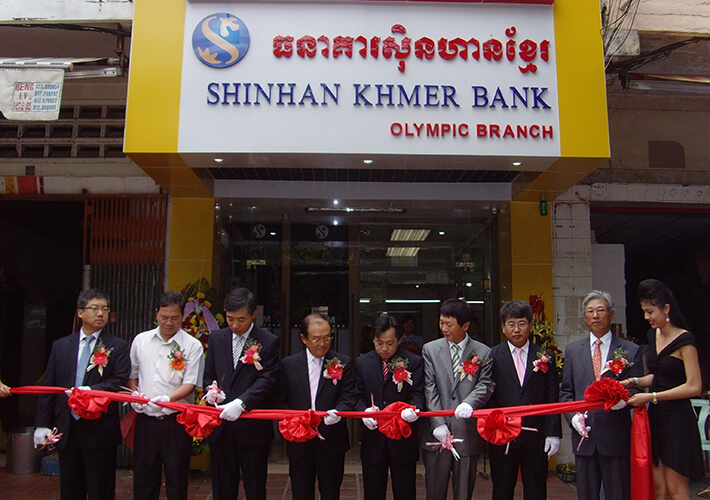 The history
2012.12
Teukthlar branch opened as 2nd branch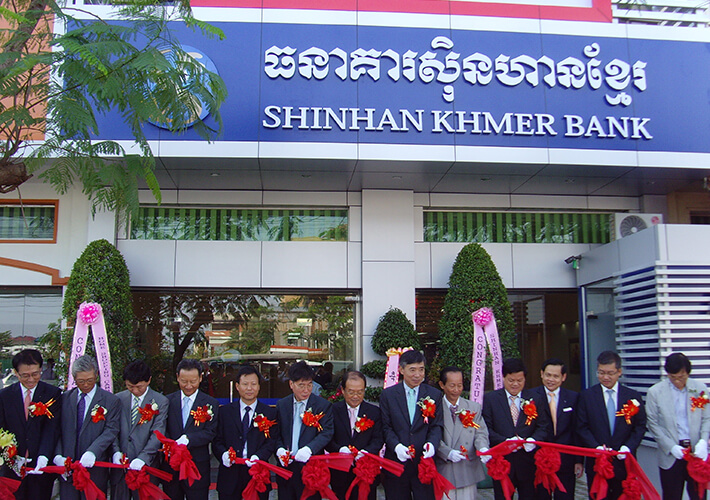 The history
2013.12
New Olympic branch was relocated for its business expansion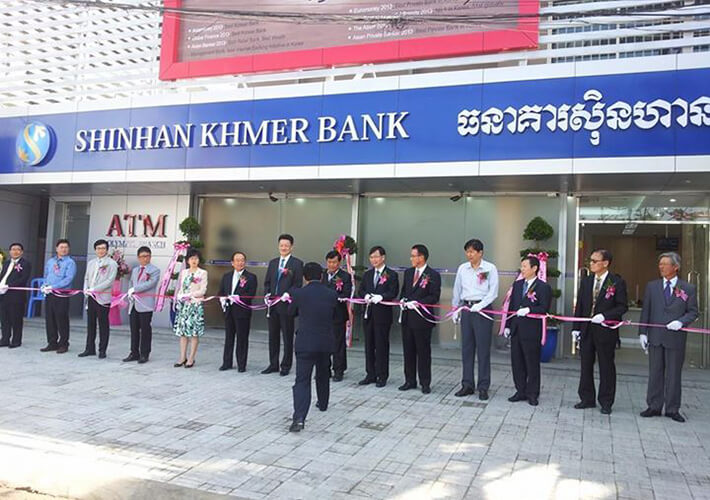 The history
2015.03
Daun Penh branch opened as 3rd branch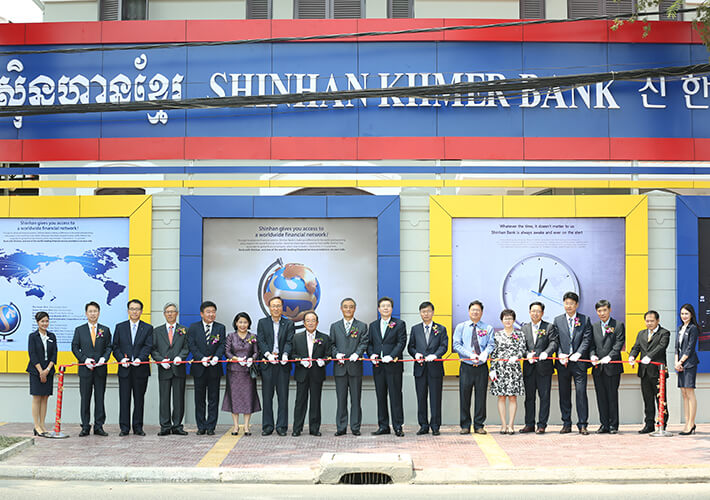 The history
2015.12
Steung Meanchey branch opened as 4th branch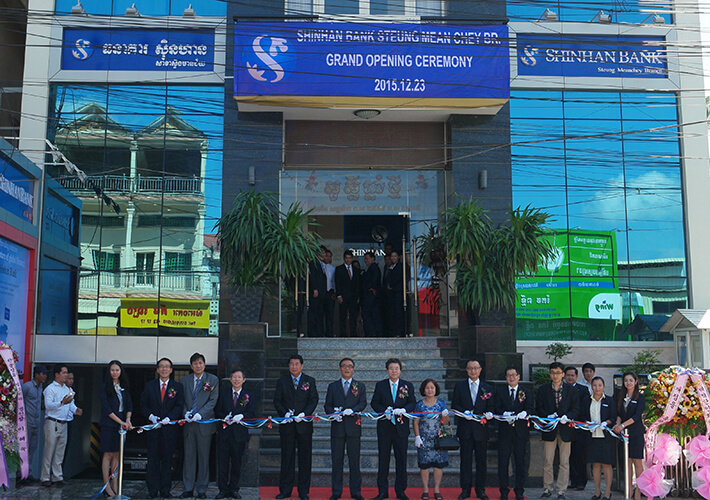 The history
2016.04
Debit Card service opened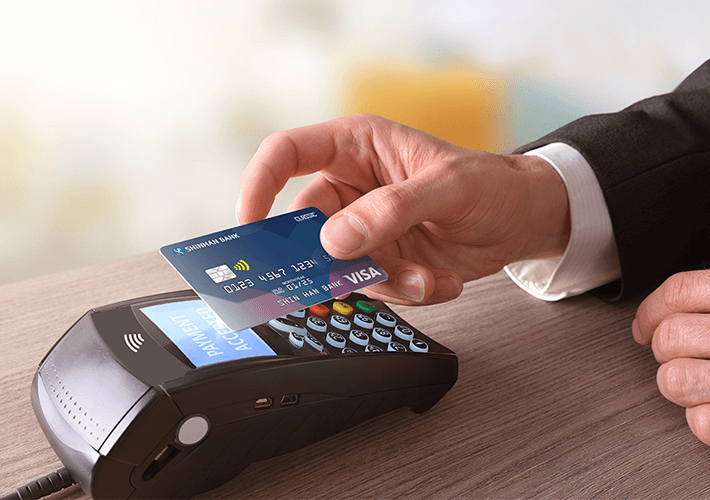 The history
2018.04
New Head Office was relocated for its business expansion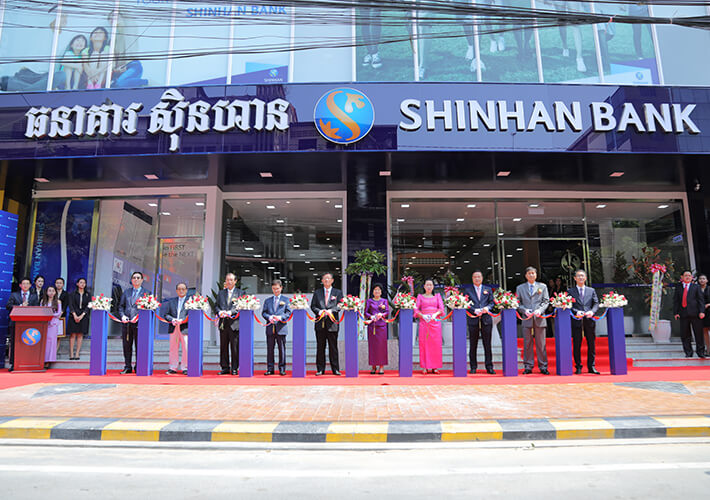 The history
2018.05
Norodom Branch opened as 5th branch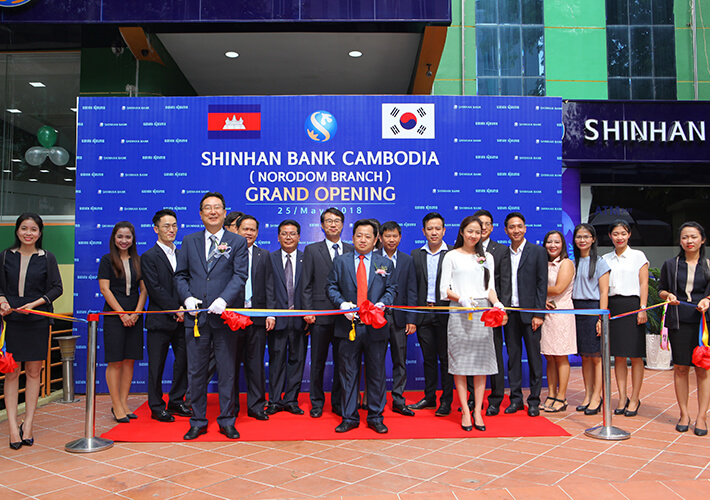 Our Vision
To become a No. 1 bank that creates a new future and is loved by all.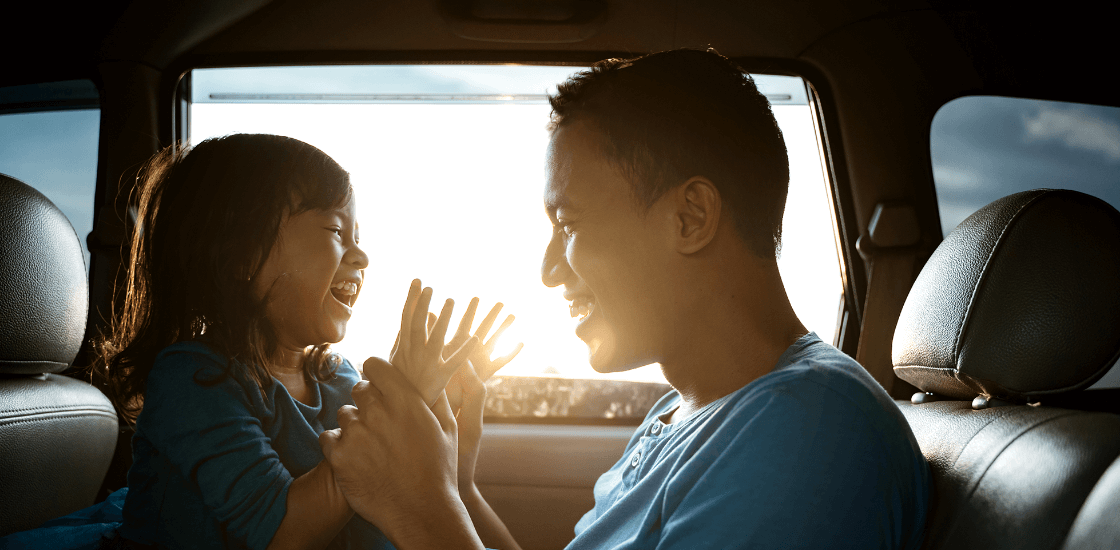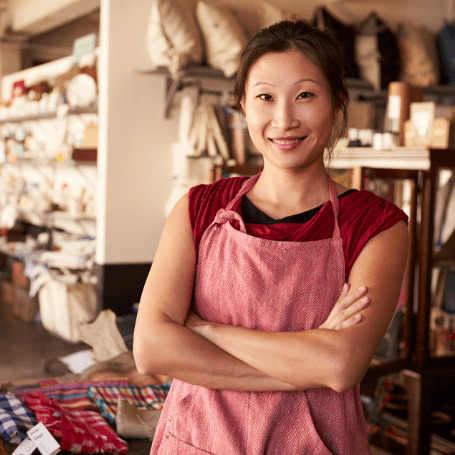 Our Mission
A Better World through the Power of Finance
Core Value
Core Values guide the thoughts and actions of all Shinhan members united under the idea of One Shinhan (The code of conduct outlines the standards for employees' judgment and actions when applying the core values in carrying out their duties)





Clients
We maintain high ethical standards to build trust with our clients, and see things from their perspective to provide products and services that clients' values.
Client value
Make every effort to increase client value as the clients' companion for the future.
Trust
Build trust with clients by adhering to strict ethical standards and principles.
Client-oriented thinking
Provide products and services based on in-depth understanding of clients' needs and their perspective.
Shinhan Bank's CSR Activities
With around 200 employees from Shinhan Bank Cambodia, We, wholeheartedly participated in Charity Activities by providing the participants with energy, courage and hope through lectures on the humanities, we wish to help them view the world with positively and gain a wide range of learning opportunities.
Rice Donation to Dail Community for families face difficulties during flooding
November 04, 2020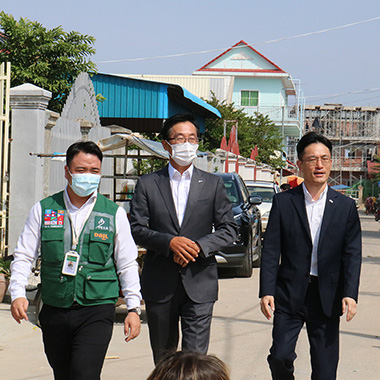 Supplies Donation to Royal Government to tackle with flooding
October 23, 2020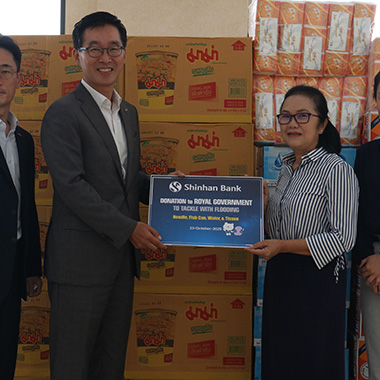 Donation Against Covid-19 to Royal Government
May 21, 2020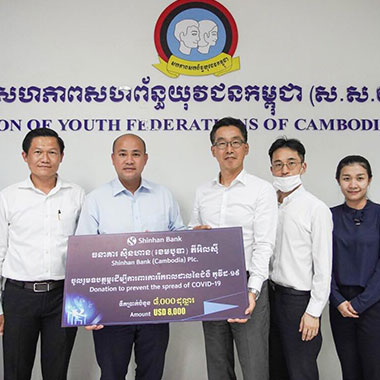 Donation Against Covid-19 to Ministry of Health
May 15, 2020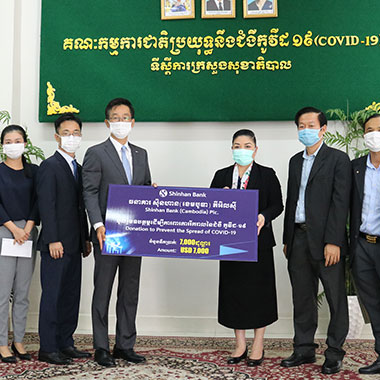 Soccer Field Construction
Nov 11th, 2019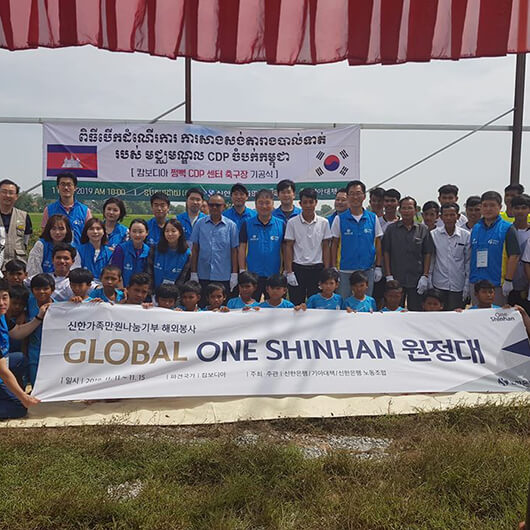 Shinhan Bank Charity Activities
Sep 7th, 2019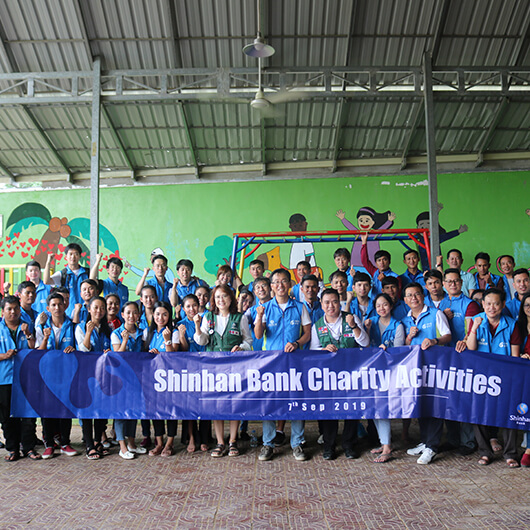 Shinhan Bank Charity Activities
May 25th, 2019