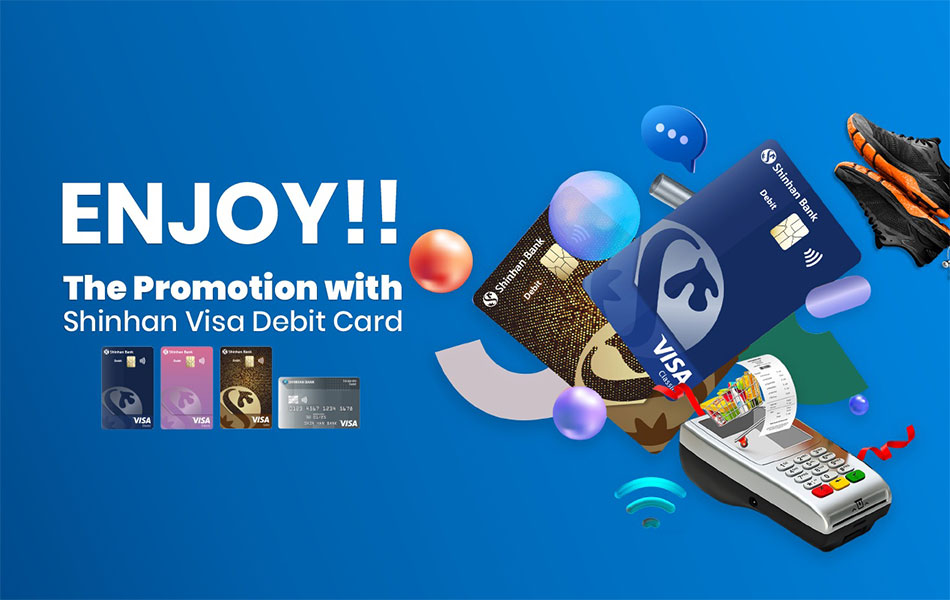 Merchant Partner
Merchant Partner refer to our business partners cooperated with Shinhan Bank by providing special discount rate to all Shinhan Cardholder.
All Shinhan Cardholder will receive special discount up to 30% from our merchant partner by using Shinhan Card for bill payment.
Let check it out!
IRRA SPA

30% OFF for Body and Facial Massage

Validity: No expiry date

Anik Boutique Hotel & Spa

15% OFF for Room Accommodation and Foods and Spa

Validity: No expiry date
How to be shinhan merchant partnership
The benefits of being SBC's Merchant:
Be introduced to our existing customers and the public
Get free advertisement on our social media such as official Facebook page, Website, SMS, Email, Instagram, Line & Messenger.


Stronger loyalty
Grow loyalty sales and you can view on POS data, identify valuable customers and run test campaigns.


Higher sales revenue
Increase average customer spend, raise the frequency of purchases and lift their overall sales income by up to 20%.


Market expertise
Our dedicated marketing experts are available on an ongoing basis to help merchants interpret purchase data, refine customer targeting and shape their marketing strategies.


Less time and effort
Perfect for time-poor merchants who need an easy-to-manage marketing solution. Our automated platform makes setting up, sending and evaluating campaigns fast and effortless.


Easy set-up
Quick and simple. There's no need for merchants to change any hardware or software and every aspect of onboarding is looked after by our helpful implementation team.
Have any questions?
Visit your local branch or call to us